SIAL INTERFOOD 2015 EXHIBITION, JIEXPO JAKARTA
Events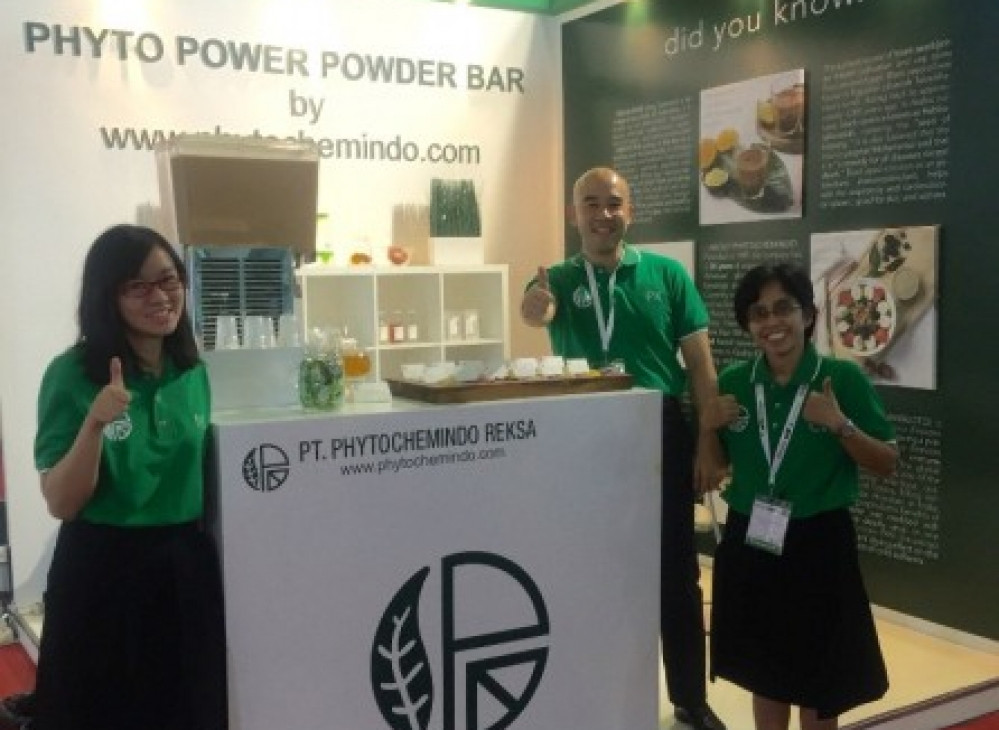 SIAL Group and Krista Exhibitions proudly present SIAL INTERFOOD 2015. This new collaboration between two strong powers in the food and beverage industry: SIAL InterFOOD 2015, The 15th International Exhibition on Food & Beverage, Bakery, Ingredients, HORECA, Equipments, Technology and Services, from 11 – 14 November 2015 at the Jakarta International Expo, Kemayoran, Indonesia.
The exhibition was attended by more than 800 local and international companies from 22 countries together with Agri Indo, Bakery Indonesia, F&B Franchise Expo, Food & Hospitality Indonesia, Food Ingredients Indonesia, Herbal & Health Food Indonesia, Indonesia International Coffee Expo, Indonesia Seafood Expo, and Indonesia Ornamental Fish Non Edible Product Expo.
Phytochemindo as manufacturer of natural herbal plant extracts for pharmaceuticals, foods and beverages industry in Indonesia, also attend this exhibition to give solutions for food and beverages industry especially to formulated natural products as alternative ingredients. Our booth is located in hall A booth AF250.
Phytochemindo, in this exhibition also introduced our Phyto Power Powder Products to the market. Phyto Power Powder is the latest product from Phytochemindo. It is basically Phytochemindo's herbal extracts that are powdered into very fine particles using spray drying technology. It enhance the nutritional benefits (hence, additional claims) of beverages and foods as it contains the nutrition from natural products.
Please contact us at sales@phytochemindo.com for additional information about our products.