IFTAR GATHERING OF PT. PHYTOCHEMINDO REKSA
Events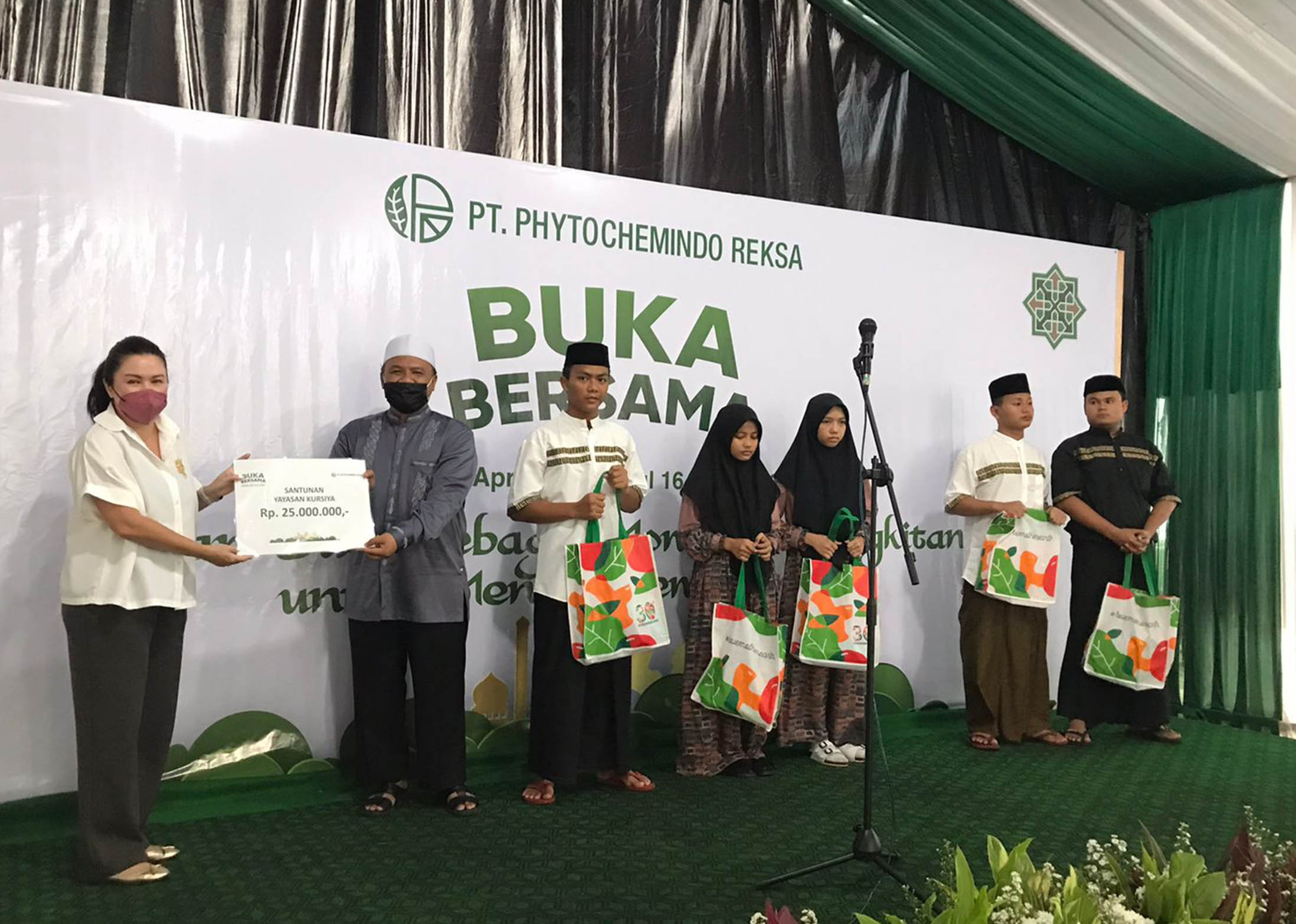 On the Holy Month of Ramadhan 1443 H, PT. Phytochemindo Reksa ("Phytochemindo") held an Iftar Gathering on Tuesday, 26 April 2022 in Gunung Putri.
The Iftar Gathering's theme was "The Holy Month of Ramadhan as a Revival to Achieve Triumph". The event commenced with the recital of the Al-Qur'an continued with greetings given by the members of the Board of Directors of Phytochemindo. The event was followed by presenting a donation to the Kursiya Foundation and several Integrated Healthcare Post (Pos Pelayanan Terpadu) around the Phytochemindo community.
The event continued with a poem read by the children of the Kursiya Foundation and a Tausiyah(Preach) delivered by Bapak Ustadz Agus Setiawan. The event concluded with prayers and the Iftar.