FAMILY GATHERING PT. PHYTOCHEMINDO REKSA 2015
Events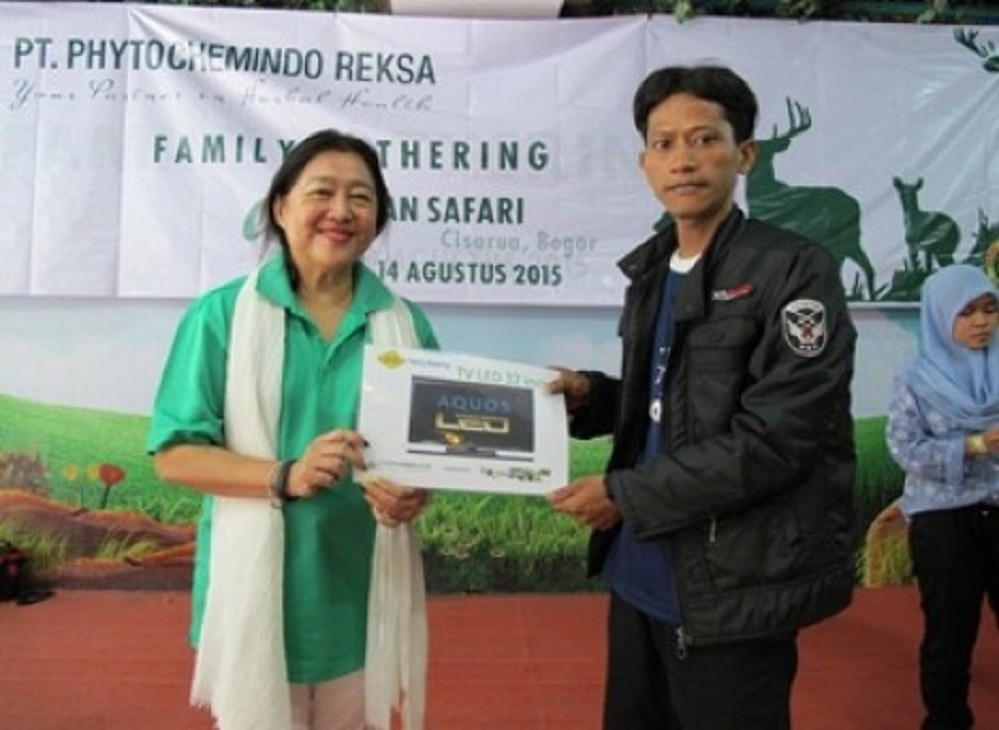 To establish employee familiarity and kinship, PT. Phytochemindo Reksa hold Family Gathering was held at the Safari Park, Cisarua Bogor on August 14, 2015. This event was quite festive, not less than 200 participants attended the event consists of a board of directors, directors, employees PT. Phytochemindo Reksa and their families.
This activity was opened with remarks from the Director of PT. Phytochemindo Reksa (Mr. Patrick Kalona) which stated that this event aims to establish kinship among fellow employees and recognize families of employees so as to create a harmonious togetherness.
In addition, the President Director of PT. Phytochemindo Reksa (Mr. Sonny Kalona) also provides that the family enter the employee support family members who joined in the company in work so as to create a dynamic performance and makes PT. Phytochemindo Reksa became the success company.
This activity is also filled with a variety of interesting events, one of which is giving a gift in the form of television, mobile phones, washing machines, shopping vouchers, fan, rice cooker and other souvenirs.
At the closing event after the completion door prizes, then the whole series of activities at the Family Gathering is ends, all participants can enjoy the shows which available at the Safari Park.