BREAKING FAST WITH PT. PHYTOCHEMINDO REKSA 2021
Events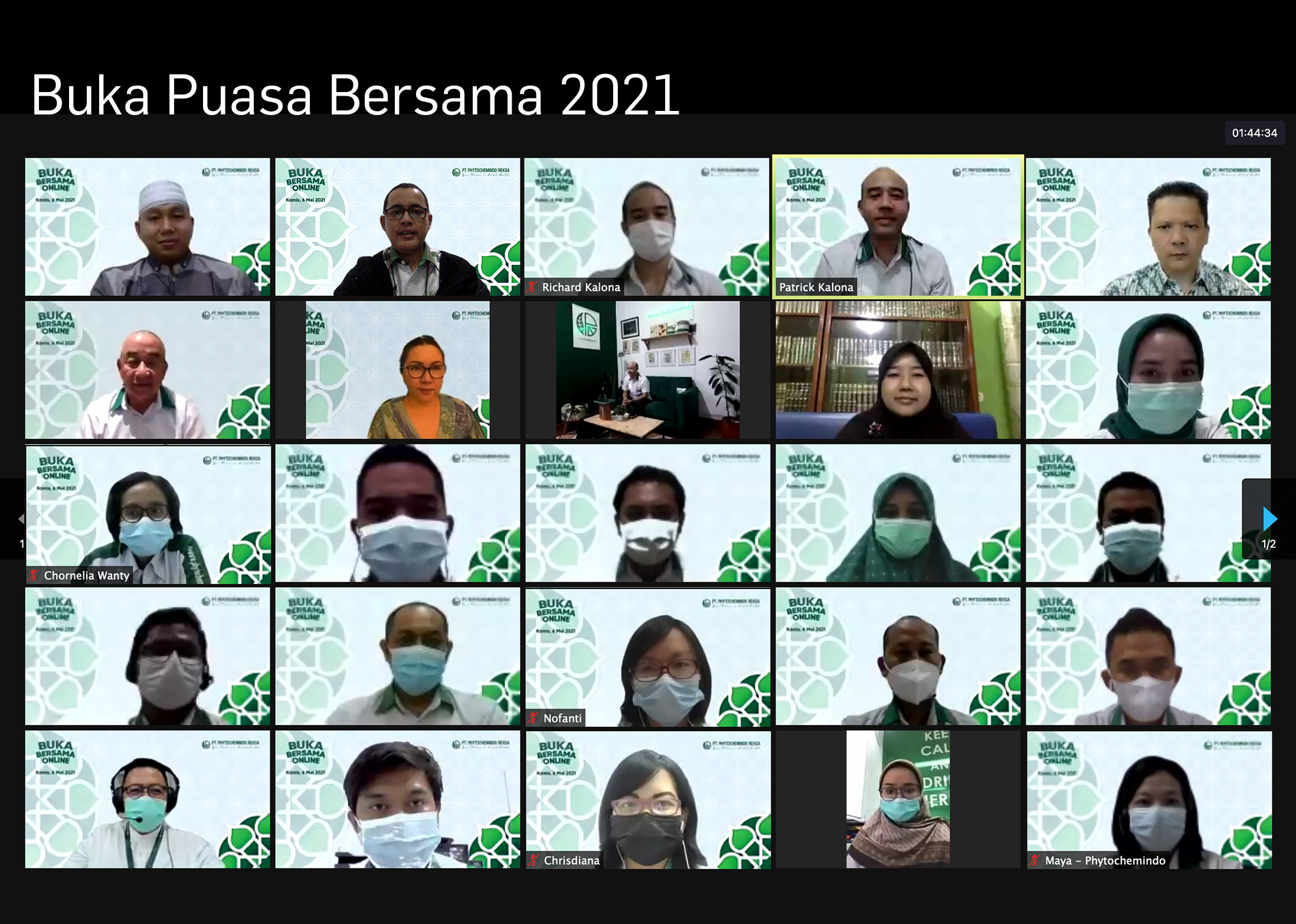 During the Holy Month of Ramadhan 1442 H, PT Phytochemindo Reksa ("Phytochemindo") held an iftar (break the fast) on May 6, 2021. Due to the Covid-19 pandemic , the event was held virtually on zoom.
In his speech, the President Director of Phytochemindo requested that all employees of Phytochemindo keep taking good care of their health and continue following the applicable health protocols. At the event Phytochemindo also provided a donation to Yayasan Kursiya.
In this event, we invited an Ustadz (spiritual guru) who preached and provided a blessing under the theme "Increasing Gratitude" .
The event ended with a prayer, ta'jil (snacks) and lunch.