APSKI SEMINAR - ROLE OF NUTRITION IN PROMOTING HEALTHY LIFESTYLE
Events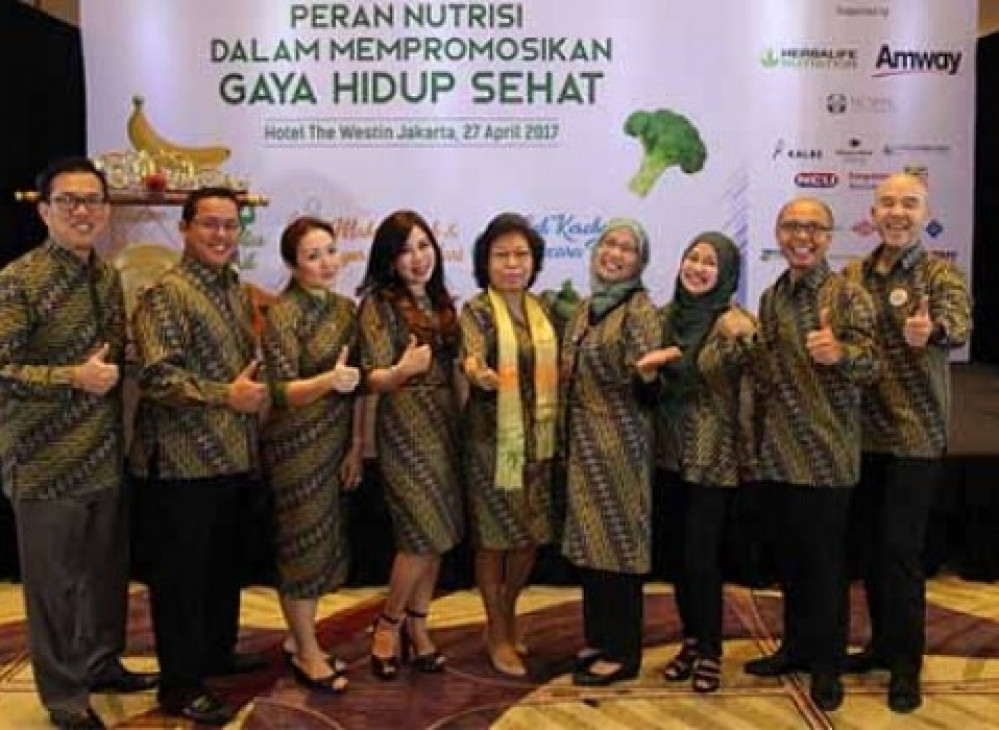 Currently, Indonesia is facing the growth of diseases that is often called the epidemiological transition. This is characterized by increased mortality and morbidity due to non-communicable diseases (NCDs) such as stroke, cardiovascular problems, diabetes and others.
The impact of the increasing incidence of NCDs is increasing health care financing to be borne by the public and the government; declining productivity of society; declining competitiveness that ultimately affect the country socio-economic conditions. In realizing the goal to improve public health care, the Ministry of Health has launched an Initiative called GERMAS.
In supporting GERMAS, APSKI (Indonesia Health Supplements Association) conducted a One day seminar on Role of Nutrition in Promoting Healthy Lifestyle. There are 3 speakers during the first session, they are : dr. HR Dedi Kuswenda, M.Kes (Ministry of Health); Dr. Andrew Shao (IADSA) and drg. Chandrawati (Public Health Office, Jakarta). During the second session other speakers present are Drs. Harry Wahyu Ap. (BPOM), Harry Rice (Global Organization for EPA and DHA Omega 3), Michelle Stout (IADSA) and Dr. dr. Samuel Oetoro, Ms, SpGK (Indonesian Nutrition Association).
Phytochemindo supported the event by way of organizing and sponsorship of the show.