THE GROUNDBREAKING OF PT. PHYTOCHEMINDO REKSA IEBA (INDUSTRI EKSTRAK BAHAN ALAM) FACILITY (SITE A)
Company News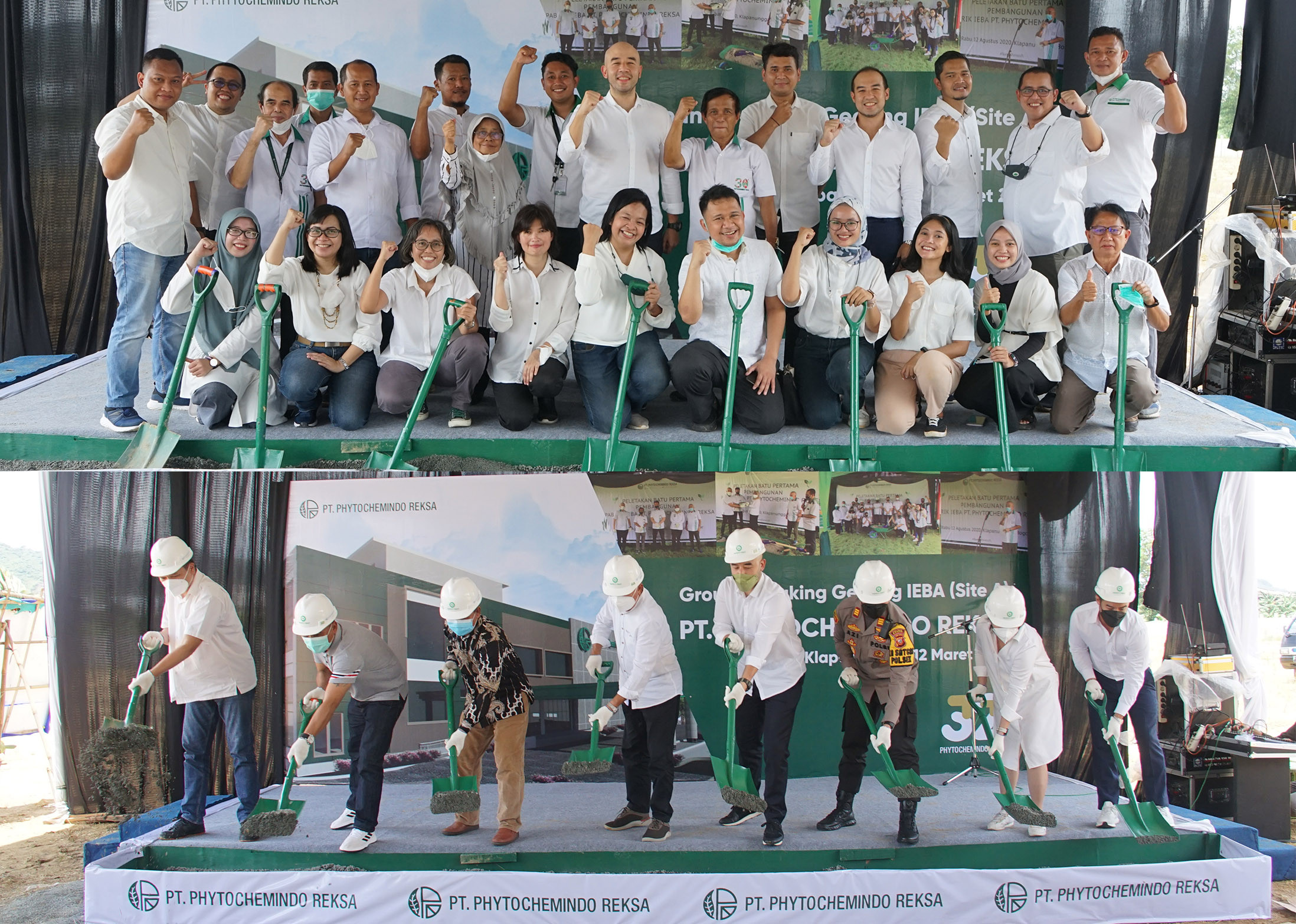 March 12, 2022 was a historical moment to PT Phytochemindo Reksa ("Phytochemindo"). On this day, Phytochemindo held a Groundbreaking event for the site A of the IEBA facility in Klappanunggal.
The event was attended by the local officials, Bapak Drs. Ahmad Kosasih Msi as the Subdistrict Head for Klappanunggal, Bapak Ade Endang Saripudin, Village Head for Klappanunggal, Bapak AKP Bagus Azi Lesmana Putra S.IK MM, Police Chief (Kepala Polisi Sektor) of Klappanunggal, Kapten Inft. T. Marbun SH, Military District Commander (Komandan Rayon Militer) for Klappanunggal, Bapak DR. KH. Agus Setiawan, LC. MA, Head of Kursiya Foundation, and the Directors as well as the representatives from all departments of Phytochemindo.
The event commenced by greetings given by members of the board, Subdistrict Head of Klappanunggal and Tausiyah (Preach) from Bapak DR. KH. Agus Setiawan, LC. MA.