Phytochemindo and The Pharmaceutical Industry Exhibition
Events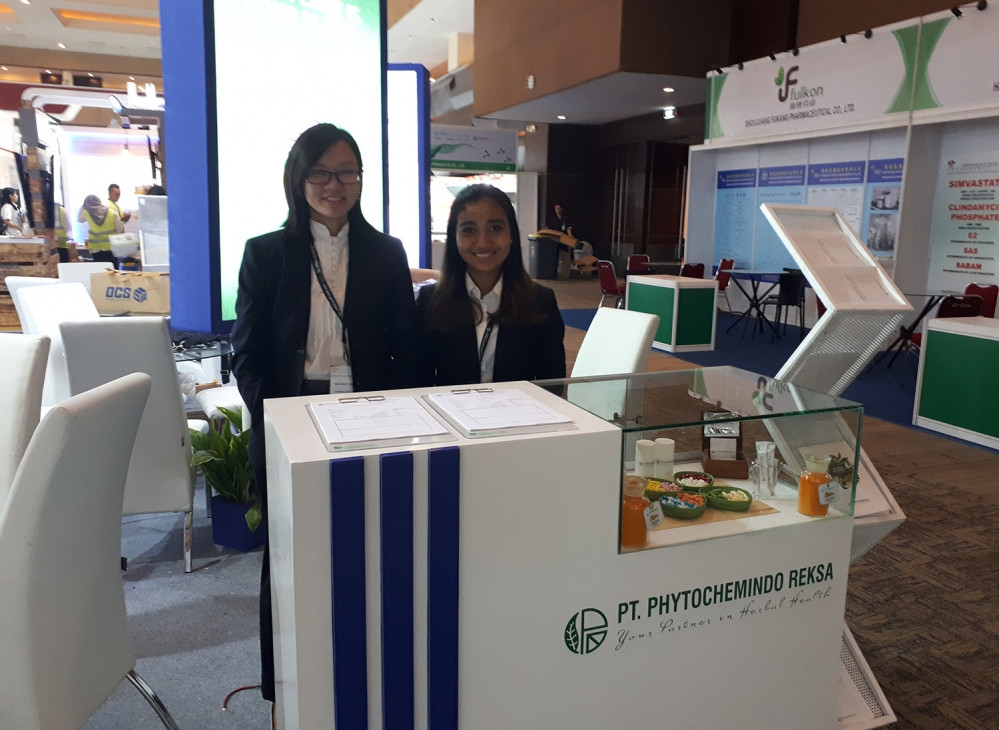 Phytochemindo and The Pharmaceutical Industry Exhibition "CPhI SEA 2018" (Convention on Pharmaceutical Ingredients South East Asia 2018)
In the 7th season of the CPhI South East Asia exhibition, the event held back again in Indonesia. The exhibition which became the arena of pharmaceutical raw material company, CPhI SEA was opened by the General Director of Pharmaceutical and Health Equipment Ministry of Health, Maura Linda Sitanggang on Tuesday, March 27, 2018 which took place at JIEXPO, Kemayoran, Jakarta and ended on Thursday, March 29, 2018.
Attended by more than 260 exhibitors from various countries both Asia and Europe, CPhI SEA is a platform for pharmaceutical companies, especially Pharmaceutical raw materials companies and Distributors to interact and obtain the latest market information which then can provide opportunities for the progress of the pharmaceutical industry and encourage the innovation of the pharmaceutical industry in the future, especially for the Indonesian Pharmaceutical industry in National and International markets.
Located at booth A10 and along with PT. Signa Husada as a partner, Phytochemindo as an independent pharmaceutical company engaged in the field of herbs participated and presented "NaDCurmin 336" which is a standardized innovative products that are also a featured product in the category of Pharmaceutical Extract products.
NaDCurmin 336 is a standardized Curcuma domestica extract made in the form of nanoparticles, with Spray drying technology and in collaboration with University research experts in Indonesia and the Netherlands, NaDCurmin 336 has been successfully created as the latest innovation that can provide better bioavailability in the body so that the Curcumin as contained compound can provide better effectiveness in the body.
As a trusted platform for pharmaceutical industry professionals, CPhI SEA 2018 has added a new list of opportunities for Phytochemindo to expand opportunities in the pharmaceutical industry, especially herbal.