PHYTOCHEMINDO ACHIEVED AN "A" STATUS FOR THE HALAL ASSURANCE CERTIFICATE
Company News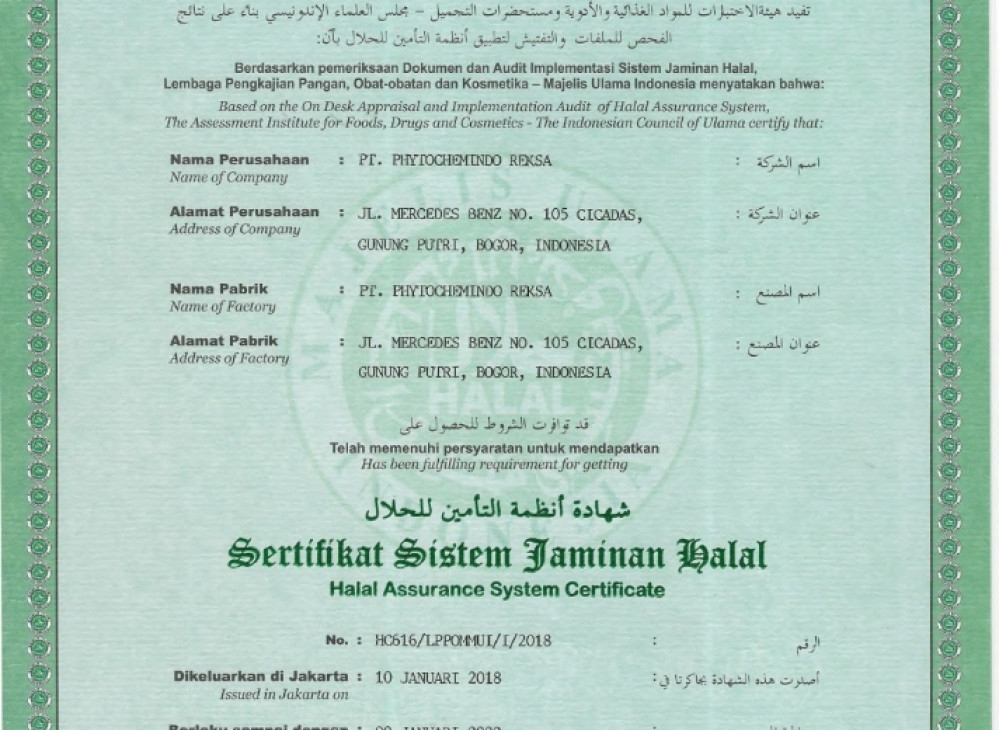 PHYTOCHEMINDO ACHIEVED AN "A" STATUS FOR THE HALAL ASSURANCE CERTIFICATE VALID FOR 4 YEARS.
In 2018 PT. Phytochemindo Reksa achieved Halal certification with an "A" grading which is valid from 2018-2022 (4 Years), this was verified by LPPOM MUI. This achievement is the prove of hardwork from all the team in PT. Phytochemindo Reksa to ensure Halal certified products from its facility.
As further information, PT. Phytochemindo Reksa completed the Halal certification in 2011, 2014, 2016 and 2018.
Patrick Kalona as the Director of PT. Phytochemindo Reksa expressed a gratitude for the achievement of the Halal Assurance certificate with an "A" for 4 years.
"We will always commit and continuously provide a sense of safety and tranquillity for all the stakeholders with a production of Halal certified products through a controlled process starting from the raw materials, production process, human resources and procedures". says Patrick.
Once again, Congratulations to PT. Phytochemindo Reksa!.