GROUNDBREAKING OF PT. PHYTOCHEMINDO REKSA IEBA FACTORY
Company News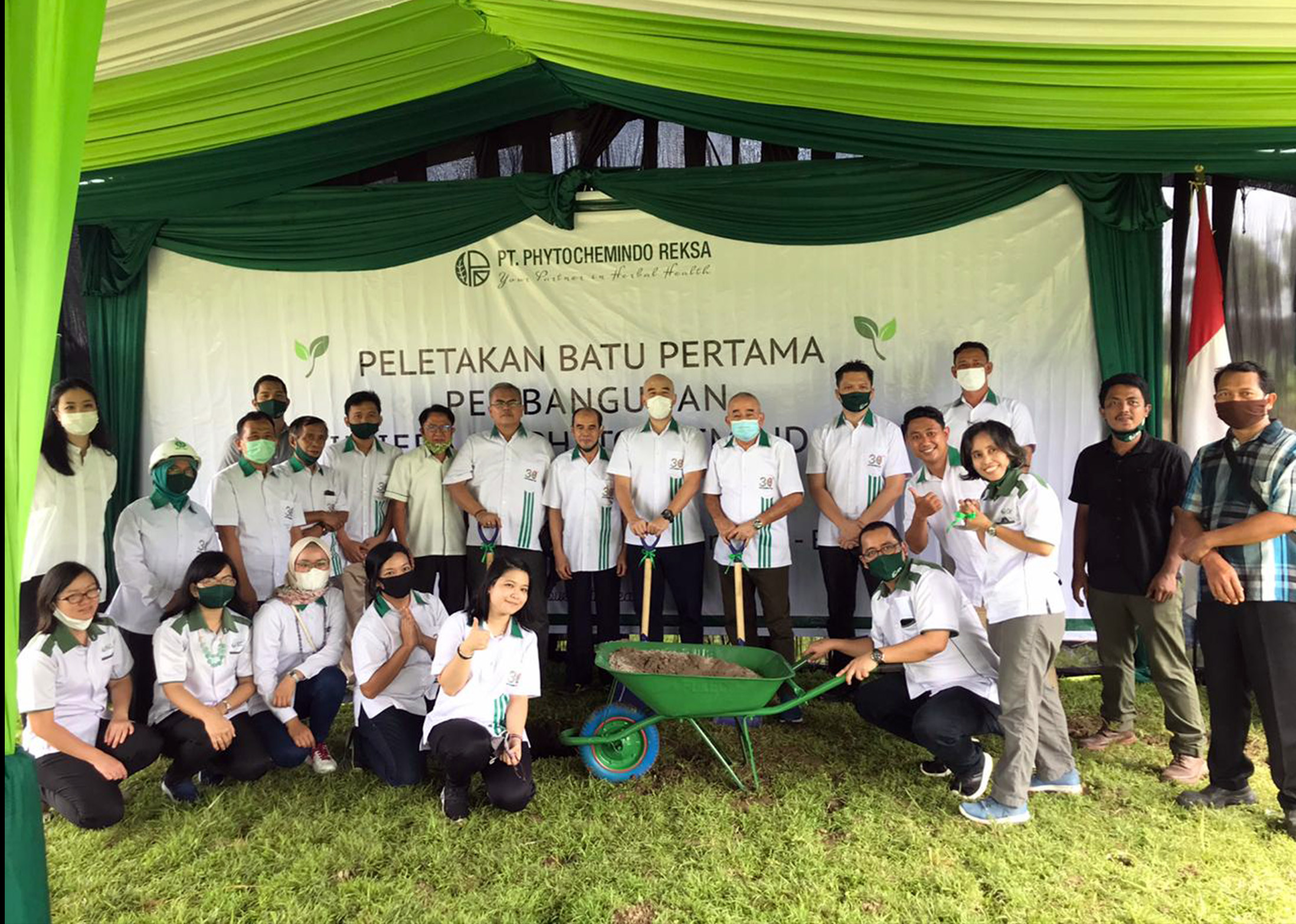 August 12, 2020 was ahistorical moment for PT Phytochemindo Reksa ("Phytochemindo"). On this day, Phytochemindo laid the first stone for the construction of the new IEBA (Industri Ekstrak BahanAlam) factory in Klapanunggal on August 12, 2020.
This is a major step by PT Phytochemindo Reksa in its effort to continue growing in order to provide good quality products for the Indonesian people.
The event was attended by Ibu Hj. Tini Prihatini (Lurah of Klapanunggal), Bapak Namen (Ketua RT), Bapak Yayat (Ketua RW), Karang Taruna participants and Ketua Pemuda in Klapanunggal area, as well as all the Directors, and representatives of Phytochemindo employees from all departments.
The event began with a greeting from the board, Ibu Lurah Klapanunggal and ended with a prayer, pictures and lunch together.