33rd CORPORATE ANNIVERSARY OF PT. PHYTOCHEMINDO REKSA
Company News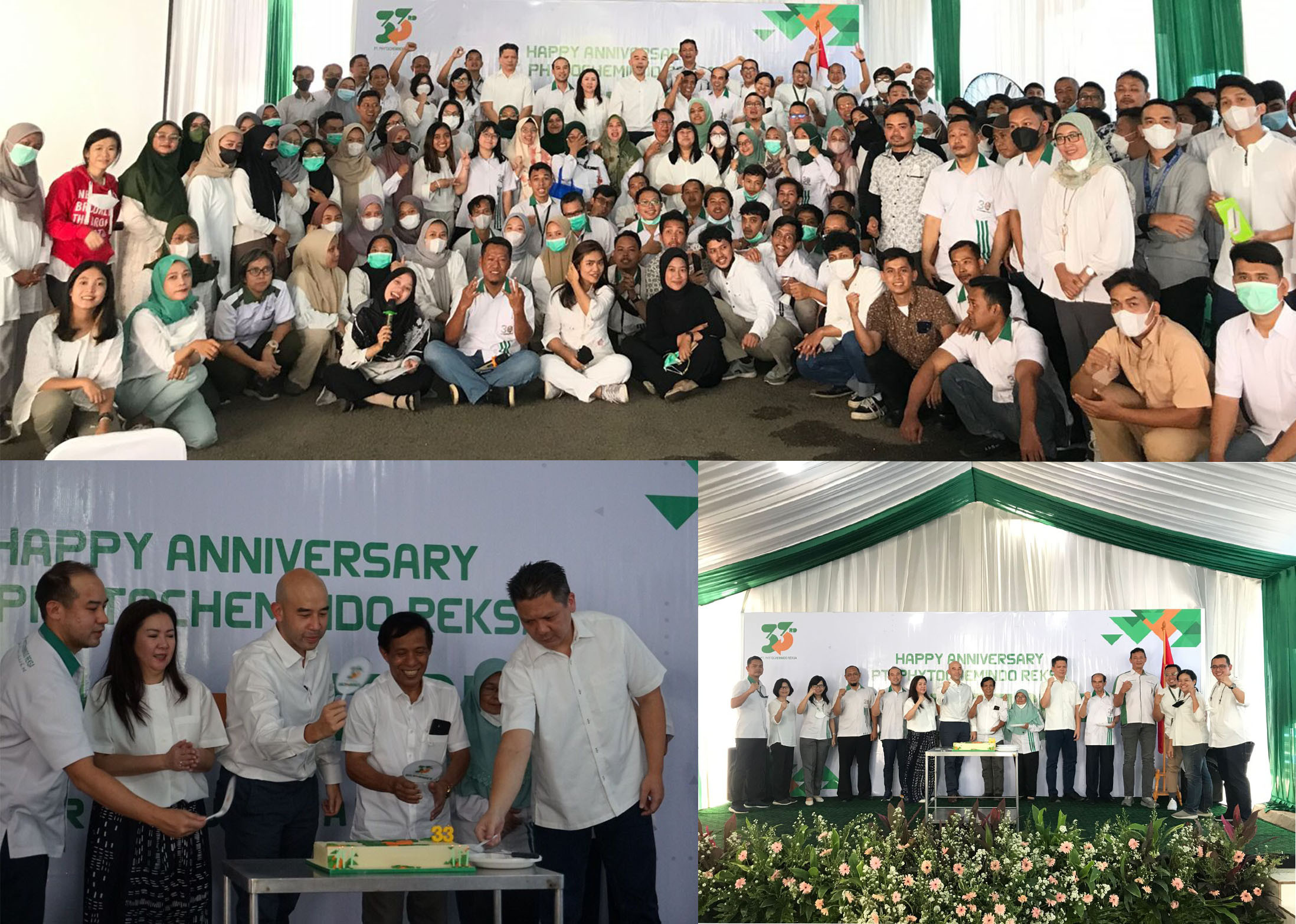 On January 26, 2023, PT. Phytochemindo Reksa ("Phytochemindo") celebrateed its 33rd corporate anniversary at Gunung Putri, Bogor which was attended by members of the Board of Directors and employees. The event with was themed "Back to Basic".
The event began with remarks made by representatives of the Board of Directors, Mr. Sony Kalona and Mr. Patrick Kalona. In his remarks, Mr. Patrick Kalona invited all employees to continue to be grateful for what Phytochemindo has achieved so far and the meaning of this year's theme, Back to Basic, which invites all divisions in Phytochemindo to return to the essence of Phytochemindo's goals, which includes producing good quality products and providing excellent customer service. Patrick Kalona emphasized that the company needs "to focus on the basics of what differentiates Phyochemindo from the rest of its competitors".
The celebration continued with presenting awards to employees who have worked for the company for over five years and more and concluded with a cake cutting ceremony.