PHYTOCHEMINDO CELEBRATES 25 YEARS OF EXCELLENCE
Company News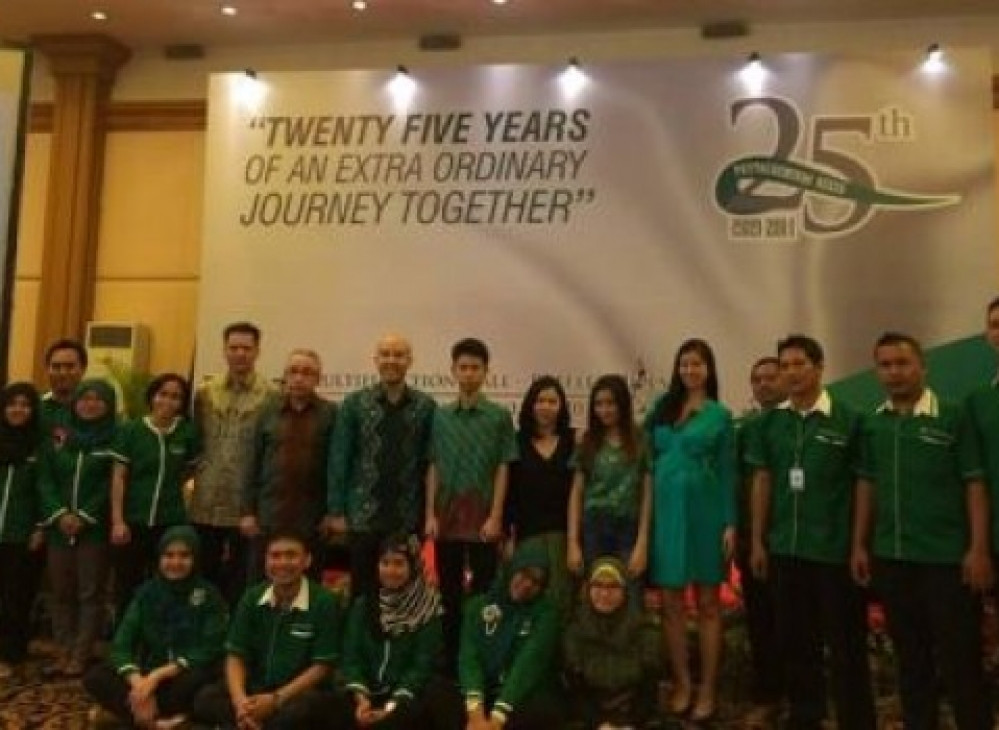 Phytochemindo's celebration this year was a very special moment for all employees. On 29th December, 2014, Phytochemindo reached the age of 25 years.
The theme of its anniversary celebration is "Twenty Five Years of an Extraordinary Journey Together". The theme was inspired by the thought that in order to remain in existence for 25 the company endured a long journey and its only possible with the efforts and contribution together to build the company.
In its lively atmosphere as an annual celebration, the event was also celebrated as a moment that united all employees of Phytochemindo.
The anniversary celebration began with welcome speech by Mr. Sonny Kalona as Phytochemindo's President Director, presentation of the company's history, the awards for alumni and employees, cutting the rice cake, entertainment by Indonesia's Project Pop and hospitality. These events were carried out as an ultimate gratitude to the Lord.