HAPPY ANNIVERSARY TO THE 26 YEARS OF PT. PHYTOCHEMINDO REKSA
Company News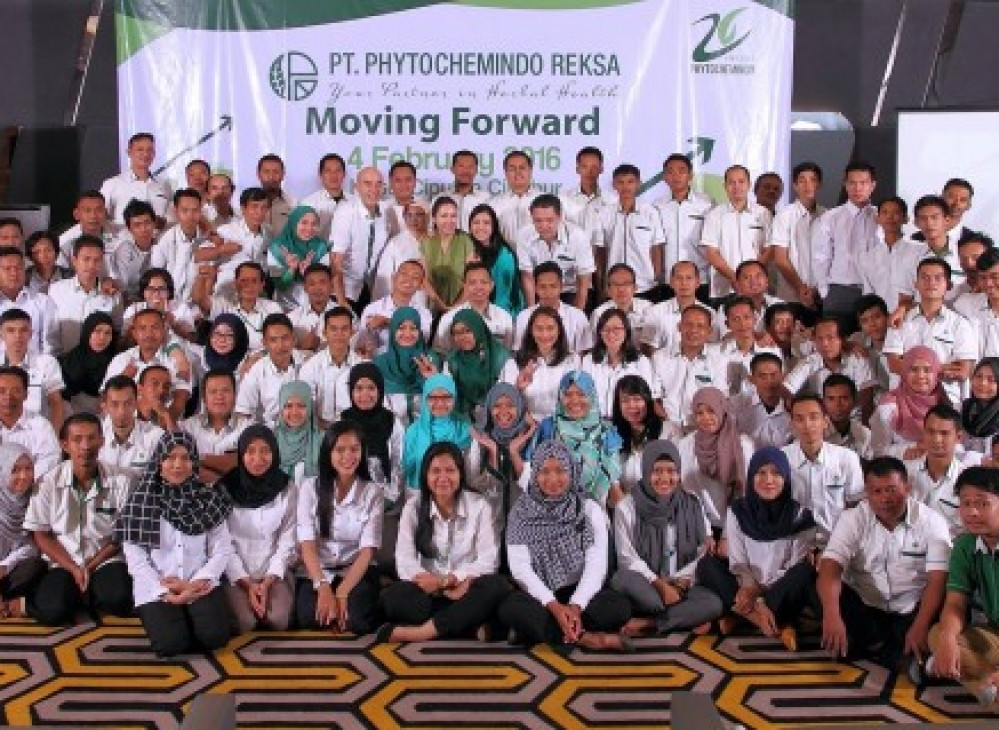 As an expression of gratitude for the companies 26 years journey, on Thursday, February 4th 2016, PT. Phytochemindo Reksa held an anniversary event at Ciputra Hotel Cibubur. The theme of this years event was "Moving Forward". The anniversary celebrations was greeted with enthusiasm by all employees of PT. Phytochemindo Reksa.
The value of this year's theme is to highlight the importance that in order to remain in existence for 26 years is never an easy journey for any company. Challenges and also obstacles as well as competition in the company's future course. By stepping forward with unity, integrity and productivity as well as the determination to be better, it is expected that the company will be developed and still exist.
The anniversary event of the company started with greetings by Ms. Maureen and Mr. Patrick Kalona as Company Directors, video playback milestone that tells the journey of the early establishment of PT. Phytochemindo Reksa until today. Inflatable candles, cutting the birthday cake, and motivational performances were presented by each department. Later part of the ceremonyis giving a plaque to the 13 employees who have long contributed in keeping existence company and photos together.
The festive anniversary event is certainly not the main point to be achieved in this event, but the moment and the spirit of togetherness as a family is an important point as a primary goal in the activities. We continue to wish Happy birthday too PT. Phytochemindo Reksa as it may continue to be a solid, successful and succesfull herbal company in Indonesia.