FAST BREAKING DINNERS PT. PHYTOCHEMINDO REKSA WITH ORPHANS 2017
Events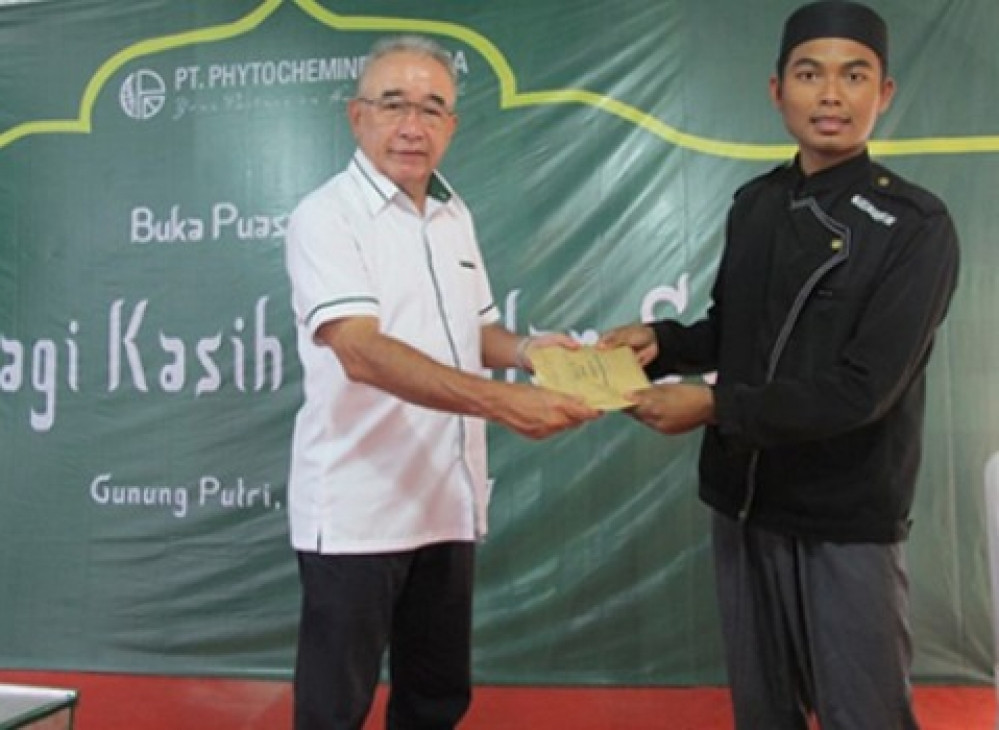 Bogor (June 16th, 2017), to coincide with the Holy Month of Ramadan 1438 H, families of PT. Phytochemindo Reksa hosted a fast breaking dinner. The occasion among employees is used to celebrate and to strengthen family relationships, and motivate the team to participate in social activities.
The fast breaking dinner was attended by commissioners, directors and employees of PT. Phytochemindo Reksa as well as the children of the Kursya foundation with the theme of " Berbagi Kasih di Bulan Suci ".
In the opening speech the director of PT. Phytochemindo invited all employees to always share with others within their respective internal or external environment. In addition on this occasion, the Director of PT Phytochemindo provided support for development of the sports field for Kursya Foundation
During this event there was also a Ramadan bazaar conducted by PKK consisting of PKK Teratai 1, PKK Seroja and PKK Anggrek. The event continued with the distribution appetizers to all invitees and fast breaking dinnes together.