Fast Breaking Dinners PT. Phytochemindo Reksa with Orphans 2015
Events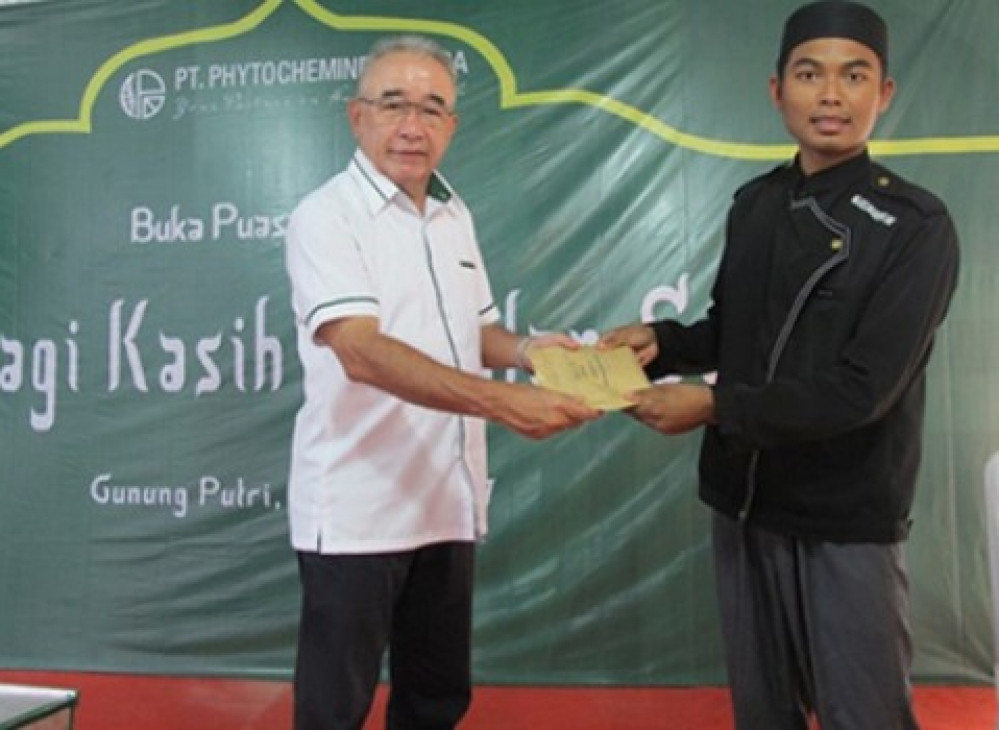 Bogor (July 10th, 2015), to coincide with the Holy Month of Ramadan 1436 H, families of PT. Phytochemindo Reksa implement fast breaking dinners in the PT. Phytochemindo Reksa environment, once the occasion among employees to strengthen family relationships, embodies concern for others and motivate ourselves to participate in social activities.
The fast breaking dinners was attended by commissioners, directors and employees of PT. Phytochemindo Reksa, Ustad and coaches as well as the children of the Kursya foundation located in the region around PT. Phytochemindo Reksa, with the theme of "working istiqomah to be a blessing". The event was held in front of the parking area factory PT. Phytochemindo Reksa.
The event opened with the reading of the Koran and saritilawah, followed by remarks from the director of PT. Phytochemindo Reksa, donations and gifts to orphans and the Kursya foundation, Entertainment marawis of children Kursya foundation and Speech by Mr. Ustad Ismail. In his speech, the director of PT. Phytochemindo Reksa invites all employees PT. Phytochemindo Reksa to participate pray for PT. Phytochemindo Reksa in order to provide a better contribution to the state and society.
Mr. Ustaz Ismail in his speech said that working with the seriousness is part of worship. In the work, a person must hold properties istiqomah that "he sincerely works for God, he is working in earnest to get halal sustenance because obedience to God, and he works it does not violate the provisions of Allah, he worked honestly and diligently in accordance with what Allah has commanded and exemplified the Prophet ".
All the best prayer uttered together solely for the company's success and grateful to God. The event continued with the distribution appetizers to all invitees after performing maghrib prayer and started fast breaking dinners together.