BREAKING FAST DINNERS PT. PHYTOCHEMINDO REKSA WITH ORPHANS
Company News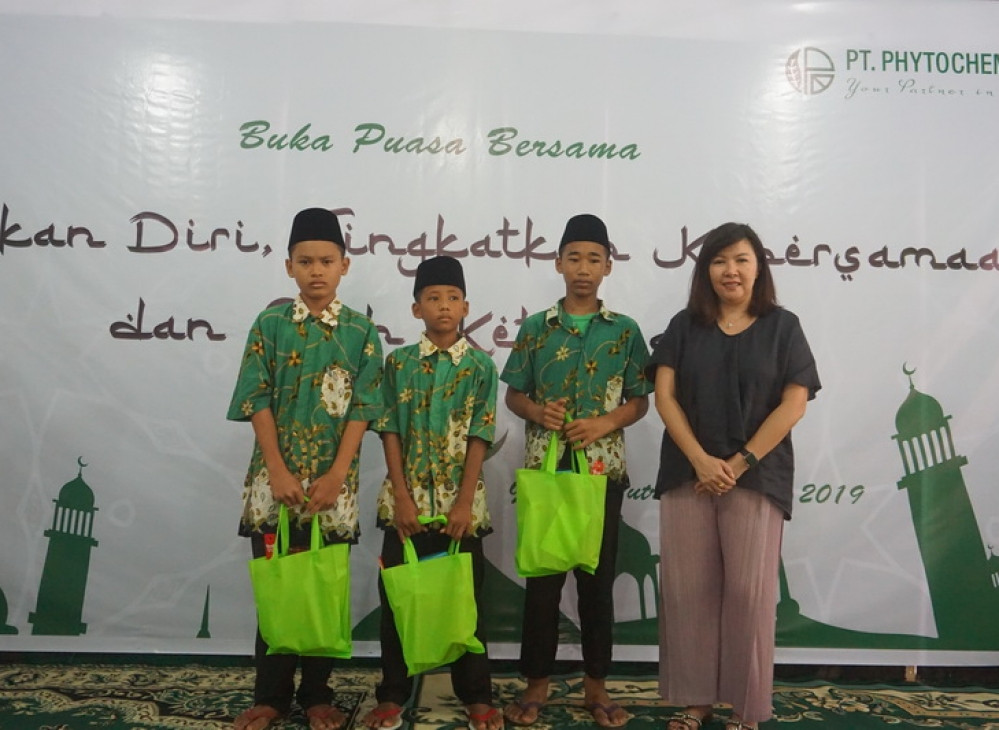 Coinciding with the Holy Month of Ramadan 1439 H, the extended family of PT. Phytochemindo Reksa held a breaking fast together for all our employees. This event was held on May 22, 2019, at PT. Giling Sempurna, Gunung Putri.
This yearly contribution is PT. Phytochemindo's efforts to give thanks and give back to its community and those that need it most. Every year, all the commissioners, directors, managers and employess support this annual tradition by donating to the Kursya Foundation, a local oprhanage. The theme for this year is "Strengthen Yourself, Increase Togetherness and Faith".
In his remarks, President Director of PT. Phytochemindo, Patrick Kalona, invites all employees to increase their teamwork and synergy at every level. Together, we can share our load and grow together. The year 2019 will always be remembered as the year of growth. With every growth, we need good health and endurance. He reminded all of us to take good care of our health and support each other through prayer. PT. Phytochemindo Reksa will continue to grow and become a blessing not only for its employees but for those in its surrounding communities.
We were entertained by musical performancesby the children from The Kursya Foundation. They sang and recited prayers from the Quran. We set up a bazaar selling food and snacks by inviting the women from surrounding villages that are involved in a program to create and sell products that help generate income for their families.